120,000 animals saved from suffering in EU chemicals testing thanks to our interventions
We still need your help to tell the EU to end animal testing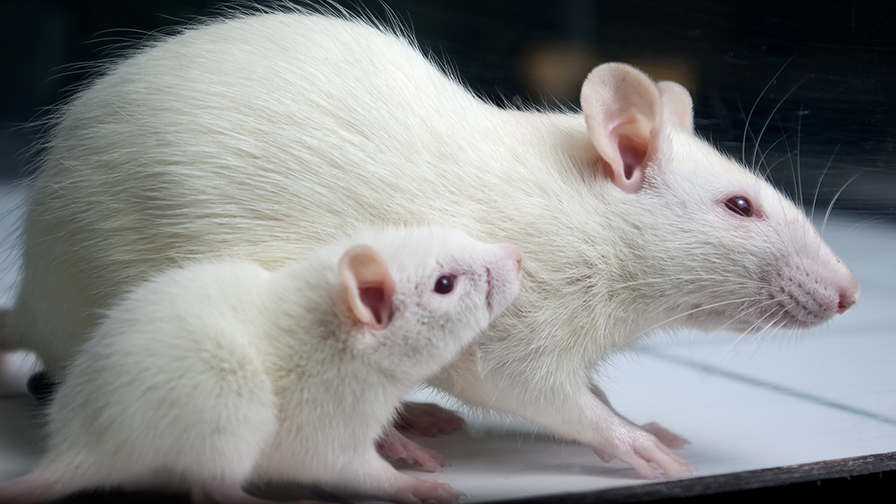 An updated analysis conducted by our former Director of Science and Regulatory Affairs, Dr Katy Taylor, has now found that approximately 120,000 animals have been saved from being used in chemicals tests thanks to our interventions. This analysis follows work funded by ourselves, the Cruelty Free International Trust and other partners. In this work, which continues today, we have been instructing toxicologists to comment on proposals submitted to the European Chemicals Agency (ECHA) for conducting tests on animals. These proposals must be submitted by the chemicals industry for certain tests on animals, such as those which use the most animals or take the most time or money, before the tests are carried out. As part of this process, comments can be submitted to ECHA which could result in the test on animals being avoided. From 2009 to 2023 we have been the most prolific commenter on proposals to test on animals out of any company or animal protection group in Europe. We have commented on 651 testing proposals, with 133 proposals rejected, withdrawn or amended by either the company or ECHA as a result of our comments. This latest analysis has revealed that the rejection, withdrawal or amendment of testing proposals, as helped by our comments, has saved an estimated 40,000 animals in addition to those we had estimated previously. This brings the total number of animals saved to approximately 120,000, mostly rats. Our comments included pointing out that the test was not necessary according to the REACH regulation, usually because the test was only required for the substance if produced at a higher volume, and providing existing data on the substance or a similar substance which meant that further testing did not need to be done. The proposed tests we have commented on, which were subsequently stopped, include:
Force-feeding a fertiliser to male and female rats until they mate and produce young, with those pups also force-fed the fertiliser and then mated. The adults and young would be observed for signs of ill-health before being killed. ECHA agreed with us that data from tests already performed on a similar substance could be used, meaning a new test on animals could be avoided. This saved an estimated 960 animals.
Another reproductive toxicity test on rats, for a lubricant used in brake fluid, was avoided after ECHA agreed with us that data from testing on a very similar substance could be used instead – this saved 1,720 rats.
90-day toxicity study on an electrolyte additive used in lithium batteries, in which rats would be force-fed the substance for 90 days before being killed. ECHA agreed with us that because severe effects on the animals had already been seen in another test, a new test was not necessary, saving 100 rats.
A 90-day toxicity study and pre-natal developmental toxicity test, for peracetic acid, an ingredient in bleach, whereby pregnant female rats would be force-fed the substance before both they and their unborn pups are killed. ECHA agreed that testing on such a corrosive substance was not feasible, saving an estimated 1000 animals.
Sign up for email alerts
today so you can keep informed about other work we're doing for animals in laboratories in Europe.